Austin's Top Urban Home Builder
Founded in 2001, Riverside Homes specializes in building modern custom homes and accessory dwelling units (ADUs) in urban neighborhoods across central Austin. With extensive knowledge of Austin's complex building codes, the latest green building techniques and a keen design sensibility, we build enduring homes known for their clean lines, superior quality and attention to detail. Our goal is simply to build homes that will make our homeowners happy for years to come.
Why do we build in urban Austin?
The lifestyle.
It's fun to live in the middle of town. Urban living lets you spend more time enjoying what you love about our city.
The people.
We believe that part of what makes Austin unique is the diversity and character of its citizens and its neighborhoods. Building an ADU is a great way to help people live in any neighborhood.
The environment.
Reducing sprawl is one of the best things we can do to prevent climate change. As proud members of Austin's Green Builder program, our homes are certified to be some of the most energy efficient homes in the city.
The variety.
Urban neighborhoods offer a variety of housing types, not one size or style fits all. We love that every custom home we build is different, just like the neighborhoods we live in.
It's challenging.
Austin's zoning and building codes are renowned for their complexity. It's never easy, but in navigating them, we've become experts at urban infill construction, so we can more effectively evaluate sites and avoid pitfalls.
But we love it.
We've been building in urban Austin for over twenty years. As you can see from our press, we're dedicated to it. So you'll always find us doing what we love - building custom homes and ADU's in the middle of Austin, Texas.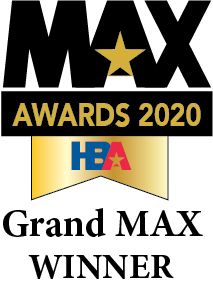 Infill Builder of the Year